Samsung has revealed that they will begin the making of an all new Galaxy 6, codenamed as Project Zero that many android and smartphone enthusiasts are sure to look forward to.
Due to Samsung's declining revenue and profits in recent months, they came to a conclusion to reshuffle their priorities and decided to focus on adopting new trends that have been going about lately.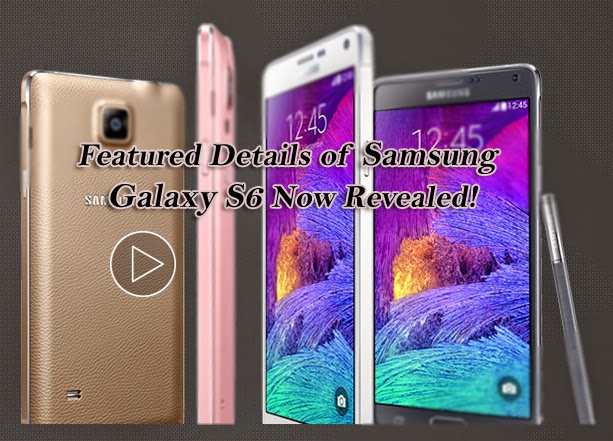 As revealed, Samsung is now developing Galazy S6 from scratch and the insiders having given out information regarding its preliminary features and specifications.
The processor that will be powering Galazy S6 will be a fully 64-bit chip with four Cortex-A53 and four Cortex-A57 cores, going along with the brand new Exynos 7420.
The Korean manufacturer also revealed that it has developed an in-house LTE modem which might take the place of the Intel model that Samsung is using on the Exynos 5430/5433. This switch between its own modem is considered as a major step for Samsung. This could help move away from Qualcomm's Snapdragon chips, which powers almost all of their models as of current times.
However, Galaxy S6 is said to still contain a Snapdragon variant, Snapdragon 810, the first high-end 64-bit chip in the lineup of Qualcomm's Snapdragon.
SamMobile also says that as for the RAM, they will stick to 3 gig of memory saying that "it should be more than enough to handle every task."
Other details and preliminary features of Samsung's upcoming Galaxy S6 are as follows:
It will feature a display with Quad HD (2560×144)
The camera sensor is the IMX240, but Samsung is still deciding between 16-megapixel and 20-megapixel camera. The front camera will be upgraded to 5-megapixels.
The storage will come in 32, 64 and 128 GB variants.
It will be using BCM4773 chip, which combines GPS navigation and other sensors and as well as to allow the device to take and compute data from Wi-Fi, Bluetooth and GPS modules. This will result to the reduction of battery drainage.
A disclaimer is also mentioned for Project Zero won't be coming out in a while and a lot could change in the coming months of its development, considering that the announcement was made early on.
However, it is assured that Galaxy S6 will bring about major change and won't be a disappointment since Samsung will be doing the best it can to provide customers a better picture of the company's next big project.