What would you do if someone asks for your hand with not just one but 99 Apples? And, no. Not those juicy, succulent fruits, but Apple's iPhones? Yes. 99 iPhone 6s.
Can you feel that sweet "Yes" making its way up your throat? Or will it not be enough?
A young programmer in China thought that it was finally the right time to attempt to tie a knot with his girlfriend. With "Singles Day" in China (Nov. 11), the man thought that he was making the move to prevent him and his beloved from participating in future festivities of this so-called day for singles.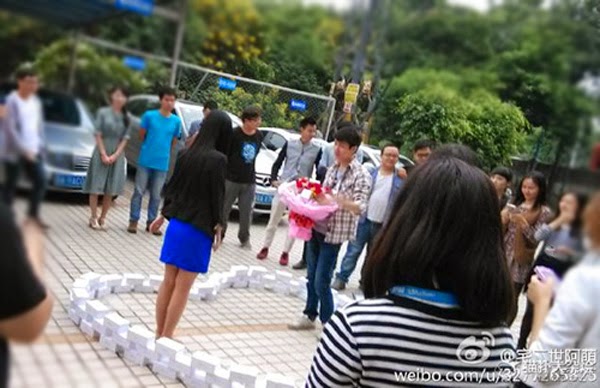 The young man placed 99 iPhones on the ground, arranged neatly into a form of a big heart somewhere in Guangzhou, China. This effort and set-up, matched with a big bouquet of flowers, was said to have cost the man two years of salary, amounting to a total of 500, 000 yuan or $82,000 (almost P3.7 million), according to a report by The Nanfang.
Sadly, breaking the hearts of many, the tremendously expensive effort was not enough for the girlfriend. "No" was her answer.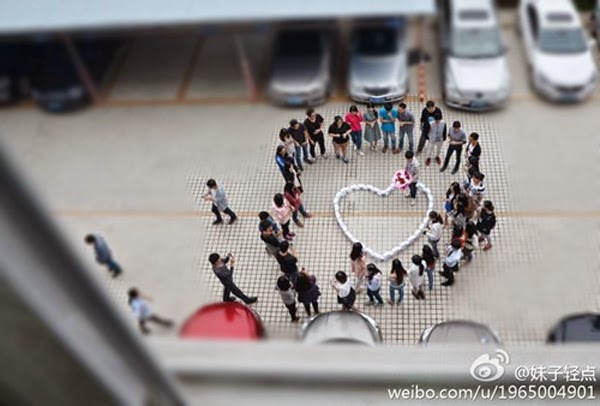 It must have been terrible for the guy. Not only did the heart-breaking scene happen in public but also pictures of the said event have now been circulating on the net and can be seen on the Chinese microblogging site called Weibo.
The identity of the once hopeful groom is now being kept under protection.
Of course, with that much iPhones under your possession, it might not be as bad as it looks. Strange as it is but one recent survey drew a conclusion that one in five men would actually rather have his own iPhone 6 than have a girlfriend. That number went up even higher from last year's survey about iPhone 5s, where one in eight men said they would forgo the company of a sweet woman with a gentle touch for the new Apple phone equipped with Touch ID.
Oh well. The man could always sell the 99 Siris and make back the money he had lost. At least he tried, and that's what matters.