Imagine trying to withdraw cash from an ATM but no cash came out. When you checked your account balance, the amount you have been withdrawing has been deducted from it. You will probably experience raised heartbeats and cold perspiration.
In reality, this kind of incident happens to many Filipinos. This is why Bangko Sentral ng Pilipinas shared a list of steps to should you get into this situation.
1. The first step is to write the name and time of the incident. Do not forget to include the ATM location and other details of the failed transaction.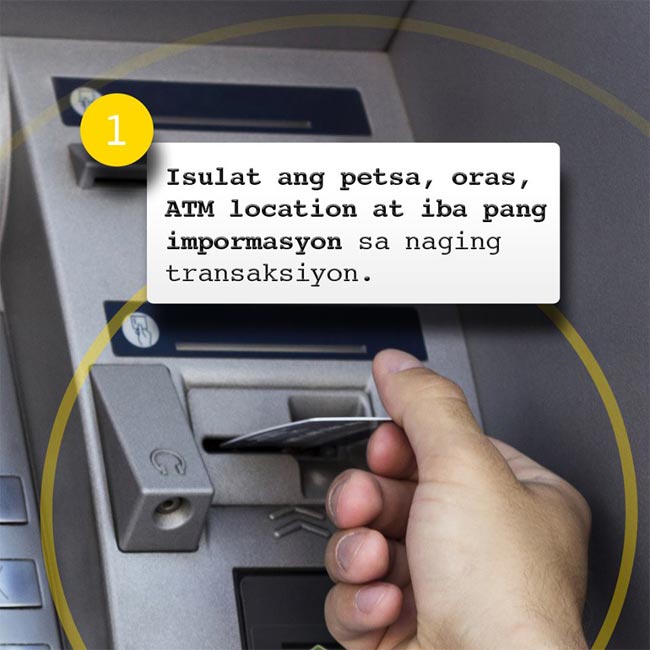 2. Then, take a clear photo of the receipt or photocopy it immediately. Most carbon receipts easily fade especially if not kept properly.
3. Inform the bank in the full details as soon as possible. If the ATM you used is beside an open bank, you can immediately report it in person. In case that you experience the incident while using an ATM card in a different bank's ATM, you must inform your own bank about it. And since it is a bank to bank transaction, it may around two weeks to get resolved.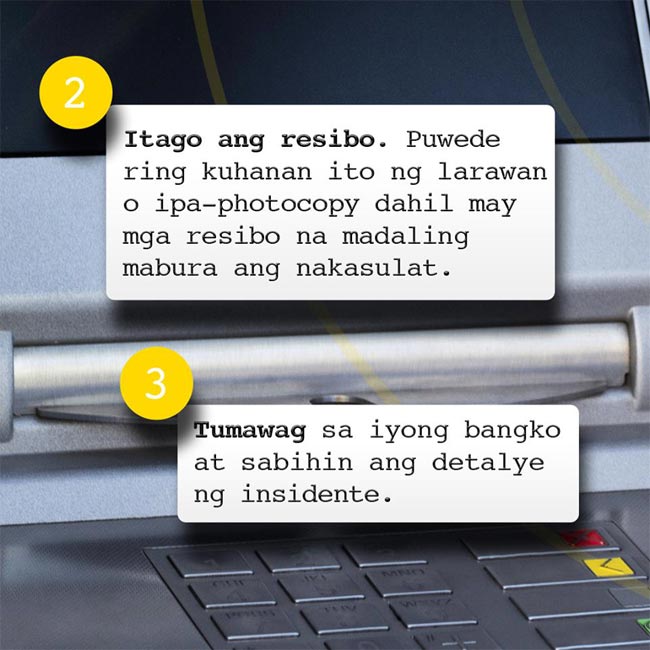 4. In case that your money is not returned to your account, you have to file a formal written complaint to the bank. Do not forget to include the receipt of the transaction.
5. If it is still unresolved, report the incident to Bangko Sentral ng Pilipinas. Include all the details and the receipt. You should also include when you have reported the incident to the bank and how long it has been without any proper action.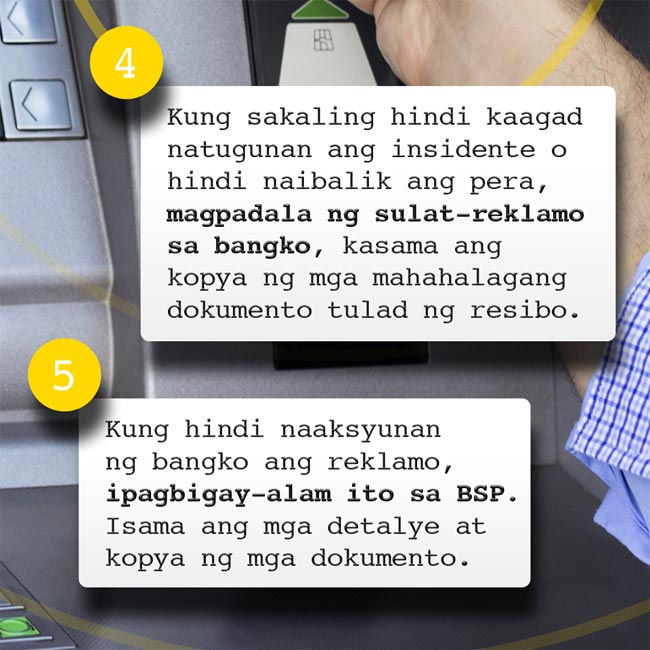 When choosing an ATM location, make sure that the place is well lit. As much as possible choose the ATM with a nearby guard, inside a mall/bank and during banking hours. IN case, you can't reach your bank by phone if an incident happens, make sure to report it through an email.