Facebook can be fun and useful, however, you must not forget to keep your information safe. There are a lot of third-party apps that you can access from Facebook itself. If you have forgotten about them, then now is the best time to clean them up.
Though you are not using a lot of third-party apps anymore, they can still access the private and personal data of you and your friends.
Yes, these third-party apps can even access your Facebook friends' data even if they did not download the app.
Fortunately, it is easy to revoke permissions of individual apps.
Simply log in to your Facebook account.
Click the drop-down arrowhead next to the Home icon found at the upper right corner.
Select the "Account Settings" to be redirected to a new page.
Select "Apps and Websites" located on the left sidebar.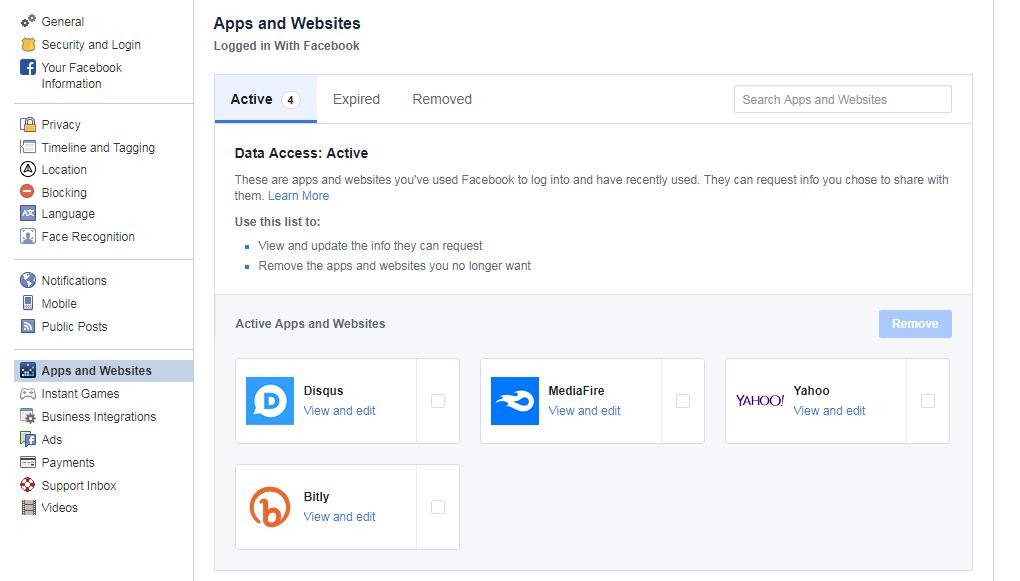 You will the list of the third party apps you have used in the past. Scan the list and "check the box" on the right of any app you want to remove permissions. The permissions will be revoked and you will not see the app anymore on the list unless you decide to use it again.
Related: How To Know who Unfriended and Unfollowed you on Facebook, Twitter, Tumblr and Instagram
If you are using an iPhone, you have to first launch your Facebook app from your home screen.
Tap the Menu tab located at the bottom right corner.
Scroll down and tap "Settings." Select the "Account Settings"
and then tap "Apps" located near the bottom. From here, hover over the apps and press the Edit button to change the permission setup.
If you want to remove the third party app altogether, press the "X" buttonIf you simply want to remove a single app, you can just log in to your Facebook account, tap on the app you want to remove, and then tap the "Remove App" option.
This way you can protect your privacy and your friends' as well.
Related: How to view the Facebook 'Secret File' that contains your private Information