Richburg Corporation together with its Fukuda brand has grown to become one of the leading players in the distribution of consumer electronics in the Philippines.
The success of Richburg Corporation lies in its ability to deliver world-class quality products to its consumers at affordable prices whilst providing excellent after sales services on all products.
Today the company successfully distributes a range of consumer electronics with usages that cover nearly every room in the modern home, from the early years of karaoke's and cassette radios to electrics fans and home appliances they are now ready to enter the market of modern electronic products and gadgets.
FUKUDA has announced that they will be having a brand new released tablet computer. This new device is set to run on Google's Android platform securing quality experience.
Fukuda FCT-93RK8 tablet Review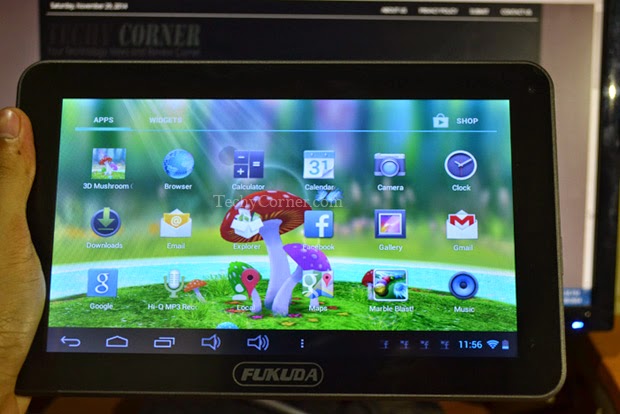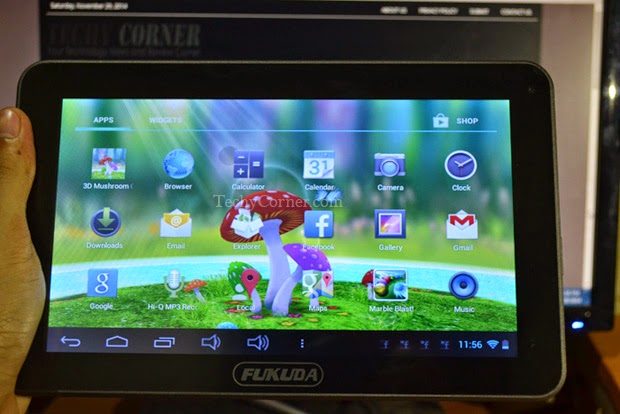 Design and Built
With the 9-inched multi-touch G+G capacitive screen 1024 * 768 display, you can enjoy watching videos and play games with ease in a large resolution. Reading an e-Book is now easy with the size of display.
The 11mm sleek design composes the frame with plastic (ABS+PC) and metal (aluminum) frame making it sturdy and durable. The backcover of the Fukuda FCT-93RK8 tablet is quite impressive with its scratch proof design.
The buttons can be located at the right side part of the tablet including power button, volume controller, micro usb port, headphone port, DC –in and Micro SD card slot. This makes the buttons easily accessible.

Camera
The Fukuda FCT-93RK8 tablet rear camera is 2.0 Mega pixels same with the front camera of 2.0 Mega pixels and positioned on the upper right side of the screen.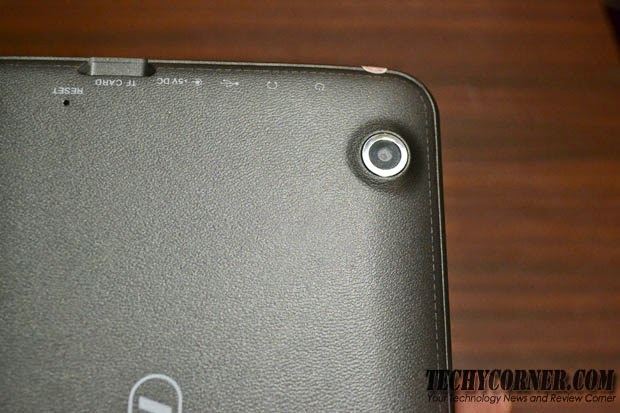 Battery
Having 3.7 V 4000mAh Li-Polymer battery, Fukuda FCT-93RK8 tablet can last longer than the usual tablet when playing games and browsing online. The charging time of 4 hours gives you 100% battery power that can last 24 hours with continuous use of internet connection alone through WiFi. Since it is made with Li-Polymer, the battery won't heat up unlike the usual Li-Ion batteries used in other tablets.
Sounds
The Fukuda FCT-93RK8 tablet speaker at the upper right corner of the back part is not that impressive as it can only give you low sound volume when playing music and videos, nevertheless you can use headphones for the quality sounds output.


Speed and Performance
You will appreciate quality performance of Fukuda FCT-93RK8 tablet since it has 1.2 Ghz Rockchip dual core chipset,and Mali 400 GPU Connectivity with 1 GB RAM, 8 GB ROM . In terms of multi-tasking I tried opening as much as many applications simultaneously with smooth performance without any lag. In viewing applications you can switch between apps smoothly and without delay. This is perfect for those who reads e-Books and loves to switch to blogs and Facebook from time to time.
Connectivity
Fukuda FCT-93RK8 tablet can easily connect through its WiFi. This tablet has been programmed to use 'On the Go' (OTG) and has the additional option to use mobile internet using USB dongle. Not all devices can have the same flexible connectivity choices.
Antutu Benchmark
Antutu is one of the most popular Android Benchmark app. Antutu is a benchmark app that utilizes a full system review. It is a consistent app that gives a score for the handset according to its CPU analysis, memory performance, GPU Rendering,2D and 3D, and storage speed. This app is one of the trusted apps when it comes to testing a handset or gadget's capabilities.
Antutu benchmark of Fukuda FCT-93RK8 tablet shows 12,515 scores meaning on average performance compared to all tested devices.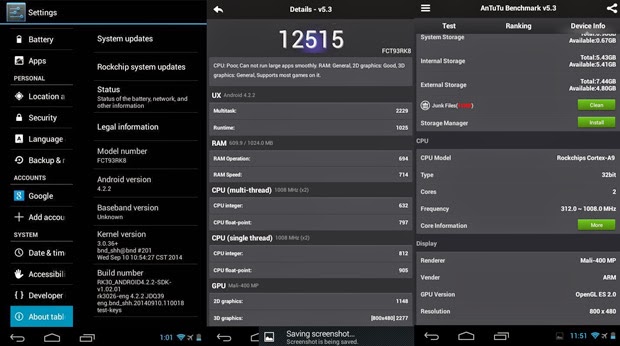 Pros
It has a large screen great for games and watching videos.
The battery can last longer than usual (4000mAh Li-Polymer).
Fast processor without any lag.
Wifi connectivity is fast. (This also depends on your service provider)
Cons
The speakers are not so loud and you may have to use your earphones for the superb sound of your games and movies.
Value for Money
Fukuda FCT-72RK8 Android tablet costs Php4,500. This the speed and clear 9" display watching movies and playing games gives a superb experience. The battery of 4,000 mAh ensures more hours of gameplay and movie marathon compared to other devices with lower mAh. Design is sleek and built is sturdy making it more durable.
UPDATE: They are now offering this 9″ tablet for holiday season promo price for ONLY P2,990 with FREE shipping nationwide. 
What's included with the box?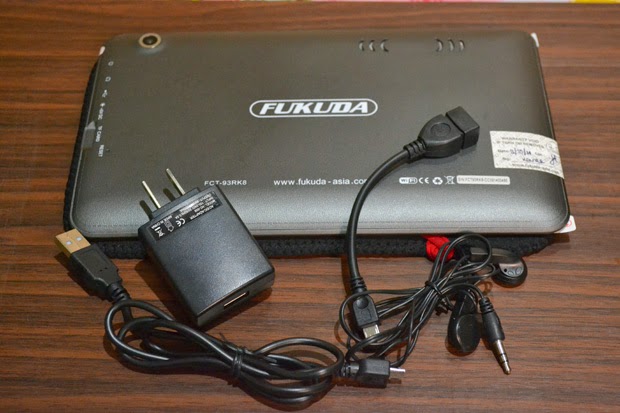 Adapter
Micro USB Cable
Earphone
Manual
Giftbox Packing
Fukuda FCT-72RK8 Android tablet full specs summary: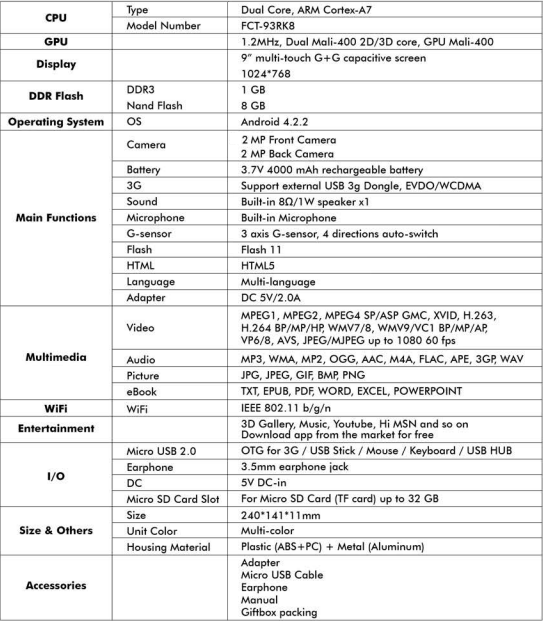 Fukuda Appliances and Gadgets are available at Cubao and Sucat factory outlet and service centers and you can read more about their products here, subscribe on their facebook page for more updates.