Now this news may prove to be of interest to those techie persons out there who have a knack in collecting gadgets and related objects.
If you are one of these techie persons that I am talking about then, are you ready with an amount of more than P11-million that this new supposed smartphone is said to cost?
It is an undeniable fact that, in our modern society where technology is involved in almost all the various activities that take place in a human daily routine, the smartphone has become one of the most important things to a have as a person.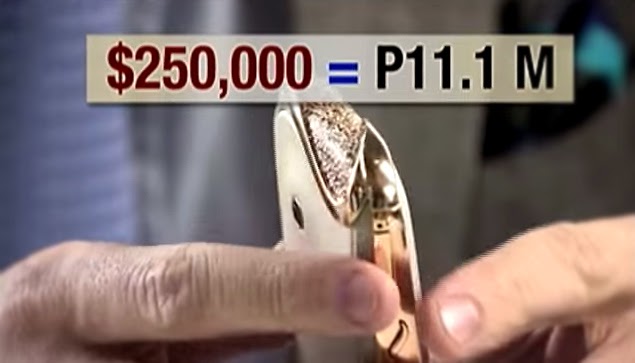 Everywhere you look in a public place or even at home, people are facing their phones, most probably listening to music or browsing the internet or playing games or even taking a few selfies. Smartphones are basically taking over most of the younger generations' leisure time.
Due to the burst in its popularity, a Geneva-based jeweller decided to make smartphones extra special. They produced a smartphone that seems like a piece of jewellery itself! Its casing is made up of 18 carat white gold and includes a few diamonds as well! Now isn't that sweet and fancy!
Unfortunately, the price isn't really as sweet for the pockets for it roughly costs $250,000 or, if converted to the currency of the Philippine Peso, P11.1 million.
The casing proves to be popular and has grabbed attention as 11 of Google's Android-powered system are included in this limited edition that the Geneva-based jeweller has to offer.
There are also casings that are decorated with precious stones and gems like sapphires and emeralds. These jewels are said to be embedded on delicate ostrich, python or iguana leather according to the buyer's choice.
So do you have what it take to acquire these limited edition jewel-studded smartphones? Or sticking with the normal smartphones is okay since a lot of these could already be bought with P11 million, just minus the beautiful yet expensive casing?