To get more out of your Paypal account you would need to have it verified. Once your Paypal account got verified, it increases your trust level, both as a customer and a seller. Furthermore, it also lifts the withdrawal limit from your Paypal account to your bank account.
Most businesses also require a verified account before they allow online transactions. Likewise, if you are a freelancer, you need to do this step so your employer can send funds to your account.
You can have your account verified by doing two out of three tasks;
Linking and confirming your bank account
Verifying your credit or debit card information
Providing your social security number (For US citizens)
Here we will show two steps you can complete to have your account verified.
Verify with a credit/debit card linked
Login to your Paypal Account. Under your 'My Account' tab, look for 'Profile', and then click Link/Edit Credit Card.

Source: Seagm.com

Type in the required information accurately, especially when encoding your card number. After making sure all data is correct, select 'Add Card.' Once you successfully added your card, Paypal will charge it $2, but will also be reimbursed back to you.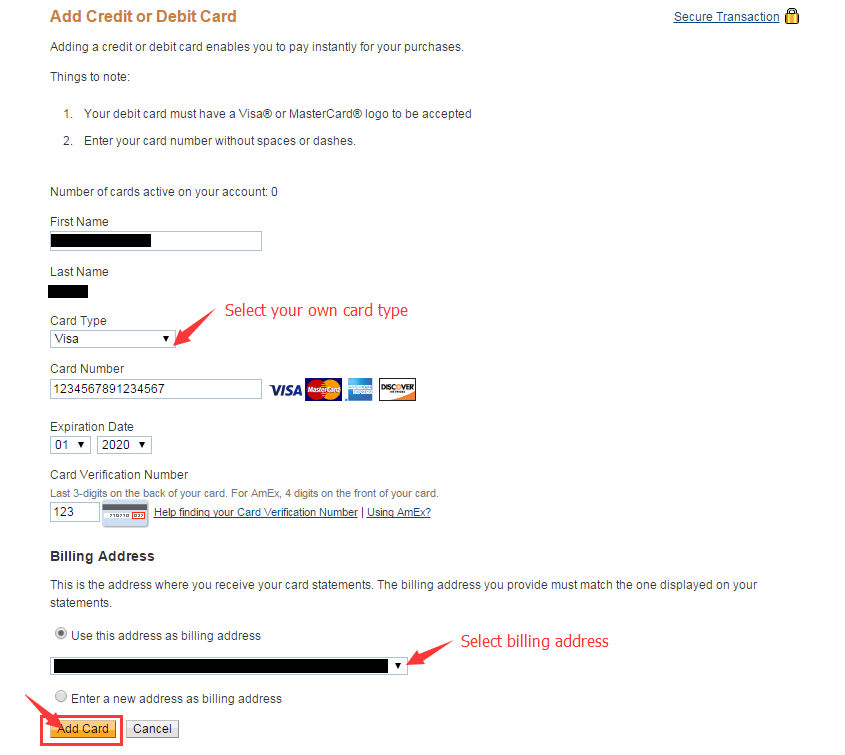 Go to the same tab, and then select 'Confirm My Card.' The page will show you the instructions on how to confirm your credit card. Your 4-digit code that you need can be seen on your credit card statement.

Source: Seagm.com
After you have received your 4-digit code from your credit card billing statement, simply enter it on the same page as before. Your account will be automatically verified once you are done with this step.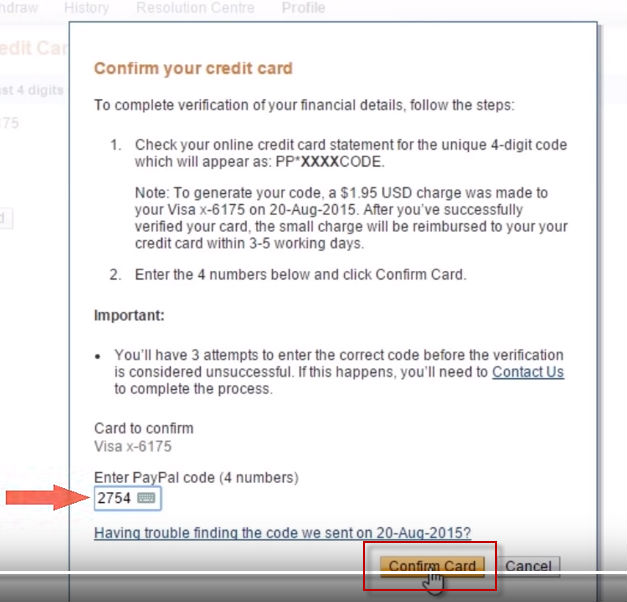 Verify by linking a bank account
Login to your Paypal Account. Under your 'My Account' tab, look for 'Profile', and then click 'Add/Edit Bank Account.'

Source: Seagm.com

Type in all the required information accurately before clicking 'Continue.' (Note: If you are not sure about your bank's MEPS routing code, simply click 'Details'.) Once your bank has been added, select 'Add/Edit Bank Account' again, click 'Confirm' and then 'Add Bank.'
Paypal will send 2 separate deposit amounts to your bank account. You need to enter the deposit logs into your Paypal account. Select 'Get Verified' and enter the two deposit amounts. (Note: The amounts will be less than $1.00.) You Paypal account will automatically get verified once you successfully encoded the correct amounts.

Source: Seagm.com
Do you know you can use your Globe GCash AmEx Virtual Card to verify your Paypal Account? Check out this tutorial.